Presentation
Update: The property has now a approved tourist licence.
This is a Unique retreat and needs to be seen, located only 35 minutes to the coast of Alicante & sandy beaches. Breathtaking surroundings in the middle of unspoiled nature. A region well known for grape & wine production, almond – olive and orange groves. One of the healthiest regions in Europe thanks to its exceptional air quality.
This retreat has all the luxury you can imagine and is fully equipped with all modern facilities. Currently 9 large modern bedrooms & suites, 8 with private bathroom, terrace, sitting area, safe & mini bar, etc..
The property offers 100 % privacy, has a large garden with many sitting areas, a large pool, bar, kitchen. Large private garage, parking, and much more.
Details
Price in Euros:
1,290,000 EUR
Price in US Dollars:
1,449,438 USD
Investment type:
For sale
Extras
Bar
Security cameras
Garden
Handicap accessible
Library
Room minibars
Exterior dining
Onsite parking
Private quarters
Reception
Recreation facilities
Safes
Security installations
Acoustic insulation
Exterior swimming pool
WiFi
Internet in rooms
Contact us
Please fill in the form below for more information.
450,000 EUR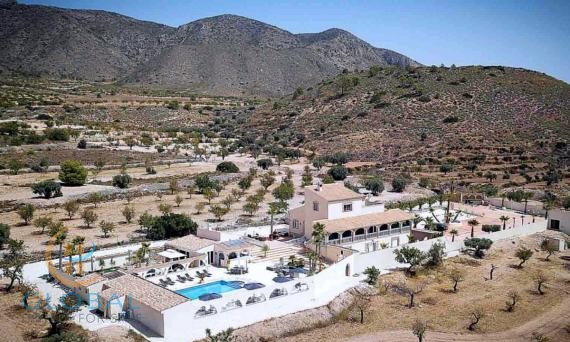 1,290,000 EUR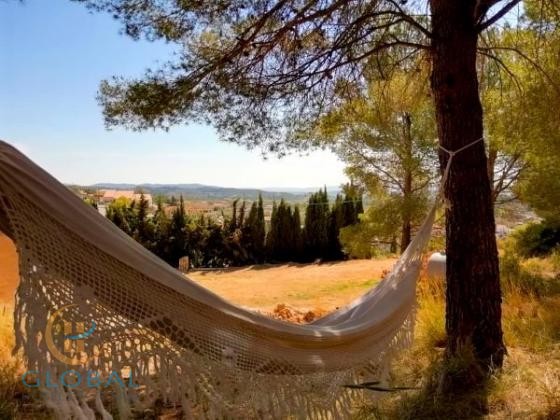 390,000 EUR
Utilizamos cookies propias y de terceros para realizar análisis de uso y de medición de nuestra web para mejorar nuestros servicios. Si continua navegando, consideramos que acepta su uso. Puede cambiar la configuración u obtener más información
aquí
.